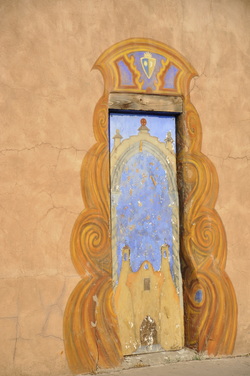 Can't get enough of New Mexico - maybe that's why they call it the Land of Enchantment. More than beautiful scenery it's a feeling - steeped in culture, inspired by vistas, the natural colors abound - little pockets of craftsmanship everywhere - one can't help but be inspired.

As you know I have this thing for doors - am drawn to them - like this one in Santa Fe.

What does this door say to you?